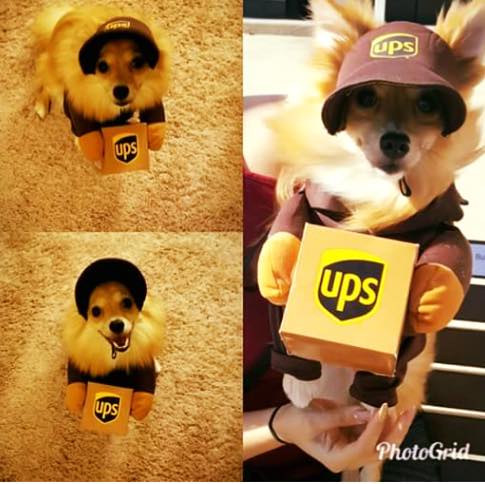 Photo Credit: Roger on Facebook
I recently discovered the Facebook Page UPS Dogs. It contains videos and pictures of the dogs that UPS drivers encounter on their various routes. For someone who loves dogs like me, it is a treasure trove of doggy cuteness.
But what do dogs have to do with diversity?
It's all about Quadrant 4: Managing the Marketplace. My firm has identified 4 Quadrants in which organizations must engage in order to create and sustain an effective diversity management strategy. In Quadrant 4, organizations look at all internal and external mixtures that are critical to their business success. One area that falls under Quadrant 4 is Public Relations: how is the organization perceived by the public?
Companies seek to maintain the value of their brand in the marketplace. Often, they are either leveraging positive stories around their products (think Dawn and how it's used to clean animals impacted by oil spills); or they are doing damage control to minimize the impact of a negative story on their brand (think Google after the James Damore essay was made public).
Common PR efforts include the producing commercials for company products, issuing public statements, and creating initiatives in the communities. All of these aim to build and maintain the value of the company's brand in the marketplace.
One key audience member to be considered in the PR discussion of Quadrant 4 is the customer. And in the case of UPS Dogs, the customers and their dogs.
This Facebook page captures the fun and authentic manner in which UPS drivers across the country connect to their customers by giving some love to their 4-legged companions, all while delivering packages (hopefully on time and intact).  UPS could pay for this kind of PR, but the organic and sincere display of affection between the drivers, the dogs and their owners is priceless.
This group doesn't consciously speak to the quality of service that UPS provides. Or to the timeliness of its deliveries. And it won't likely inspire people go out and ship something immediately via UPS. But unconsciously, it builds trust, rapport and relationship, things no organization can buy.
For existing UPS customers, it will be yet another reason to stay with UPS. For those who aren't yet UPS customers, this will definitely be a differentiating factor that will make them consider UPS even more the next time they need shipping services.  
You can read more about UPS Dogs here.
PS: Here's my girl, Foxy Allyse. Any UPS drivers in the Atlanta area who have a dog treat with her name on it?!