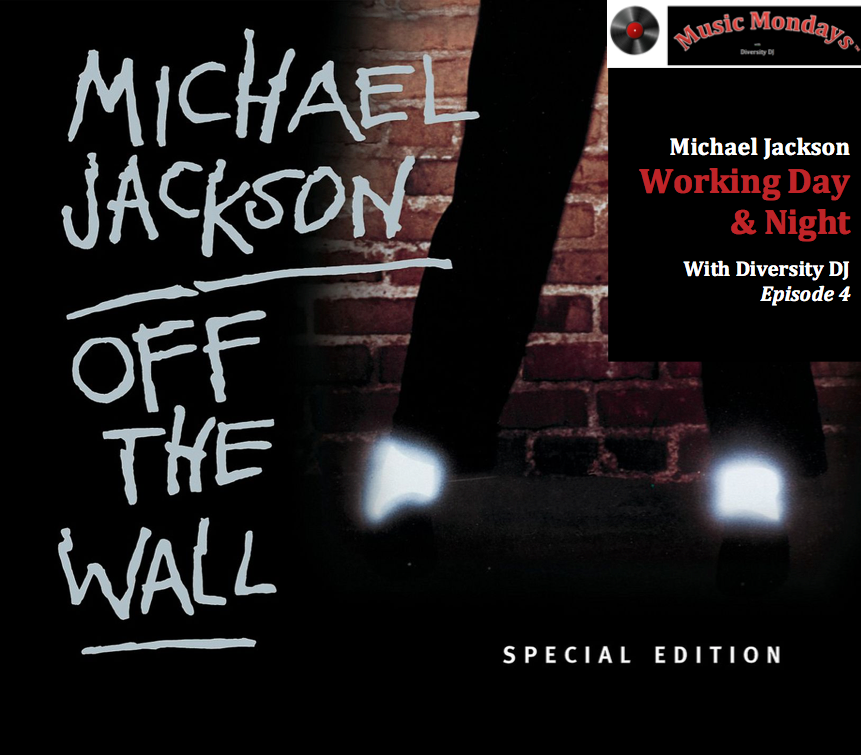 Music Mondays: Volume 1, Episode 4
Working Day and Night
Written and Performed By: Michael Jackson, 1979 (video)
Welcome back Music and Diversity Lovers to the latest episode of Music Mondays. Diversity DJ here, spinning the virtual vinyl for your listening pleasure.
Today is Labor Day. According to Wikipedia, "the holiday honors the American labor movement and the contributions that workers have made to the strength, prosperity, laws and well-being of the country."
So in keeping with the labor theme of the holiday, I offer you a very brief 2-for-1 in the song Working Day and Night by Michael Jackson:
We celebrate the holiday; and

We recognize what would have been the King of Pop's 60th birthday on August 29.
Thanks to the collaborative efforts of the American Labor Movement and workers, so that the we the (common, everyday) people don't have to work day and night.

And thanks MJ for the great music to jam to day and night, at work and at play.
I'll see you next week. I'm off to enjoy the rest of my Labor Day. Hope you do the same!
Diversity DJ signing off.
Seeing through Hearing
Have a tune you think would be good for Diversity DJ to play? Or want to be a guest DJ? Drop us a line in the comments or at DiversityDJ@yahoo.com.